Shopping Cart
Your Cart is Empty
Thank you for your business!
You should be receiving an order confirmation from Paypal shortly.
Exit Shopping Cart
To become number one or two in every snack market we serve and to revolutionize the whole global snack markets!
Seeks to create and promote joyful tasting and healthier snack. We strive to grow a snack business: where party organizers recommend to family and friends; where every day eating and drinking is embellished; where investors seek long term returns; that conjures the same principles and integrity we use in crafting our products, that result in beatific smiles and a great taste for all!
We are a small business based in Carteret, New Jersey, USA. Our cuisine is specifically dedicated to Chin Chin. Chin Chin is a Nigerian snack. However, Cecilia's Gourmet Chin Chin is Chin Chin you will not find anywhere else, because our food laboratory has crystalized this finest and gourmet recipe that earns our Chi Chin, the "Exotic" status!
Please go to the Online Store Page for your Order/s
About Cecilia's Gourmet Chin Chin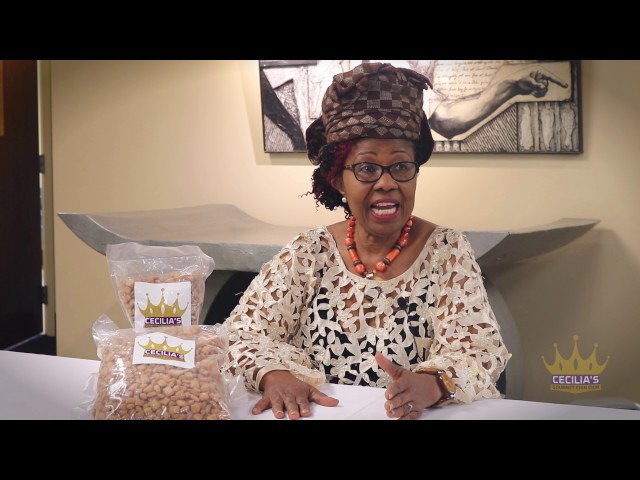 About My Mother Cecilia - A Great Cook
Cecilia's Gourmet Chin Chin Is about many things
It is about honoring the greatest cook I know, my late mother, Cecilia
It is about the inspiration galvanized from her cooking
It is about a rich and healthy service to all
It is about the enduring legacy and heritage from Nigeria
Nigeria (flag shown above) has made a variety of contributions to the world
Nigeria has produced many professionals in science, industry and art
Nigeria has some persisting and unfading marks in fashion and elegance
Nigeria offers the world, Chin Chin, the one cuisine that spans its regions
While the Origin of Chin eludes history, there is a fable that is associated with the origin of the name. The fable from Nigeria's perspective is narrated. There may be others from other West African countries.
Chin Chin is a Nigerian (and other West African countries') snack. From Nigeria's perspective, fable has it that the name originated from the attempt of a local (Nigerian) to describe the type of food Chin Chin was to a Briton during the British colonization of Nigeria.

Food preparation was usually a family or community affair. Usually, all hands are on deck. Chin Chin preparation was no different. What was different was it's origin, a culinary that was borrowed from the biscuit (cookies) baking cuisines of the Britons. The fabled name of Chin Chin is also a classics.

In the colonial days, there were no Nigerian owned ovens for baking foods such as biscuits and cookies. (While the British colonialists could bake such luxurious foods, their private ovens were not accessible to indigenous Nigerians). Even where Nigerians could bake loafs of bread, they were either food for the masters and their households, or the loaves of bread that were retailed in the markets for the Britons who owned the baking companies.
Also, while Nigerians would knead the dough for biscuits (and cookies) and were given cutters for the dough, they (Nigerians) didn't independently own cutters. So, there was not much they could do independently with that knowledge and skill.
Welcome to the Nigerian grounds well of creative energy! What those Nigerians unleashed was ingenuity that fueled a modern culinary renaissance, as it were.
First, they randomly cut the kneaded dough with their kitchen knives. (Their kitchen knives were of course different from those of the masters). Secondly, and since they had no private ovens, they surmised that frying the dough would cook them and thus make them more edible. So, instead of baking their dough as they did for the Briton's biscuits (or cookies), they fried them!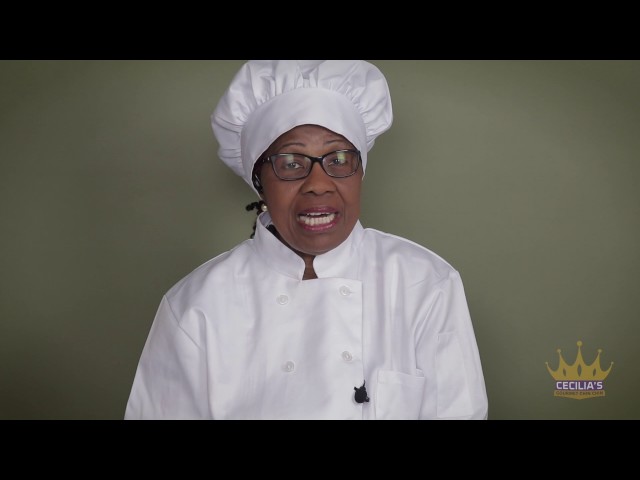 Naming the Tiny Fried Pieces of dough

Now stuck with naming their fried dough, they decided to describe the phenomenon of eating them. So, when a British master saw the new creation, he asked his Nigerian cook (and steward) for the name of the fried pieces of dough. The cook and steward could only respond by demonstrating that the fried pieces of dough are eaten first in one Chin (meaning jaw) and then eaten on the other Chin (jaw).

"Sir, you eat it in one Chin, and you eat it in the other Chin," they explained!
"Oh,' said the Briton, "you mean I eat on each side of my mouth?"
"Yes, Sir, you understand ------ it's Chin Chin!"
And so, the name Chin Chin was born!
/